Tuesday, September 5, 2023 – Wednesday, December 20, 2023
10:00 – 16:00
Closed: Mondays (or the following Tuesday if Monday is a national holiday)
Nishijin Textile Museum, 3F, Nishijin Textile Center
Admission free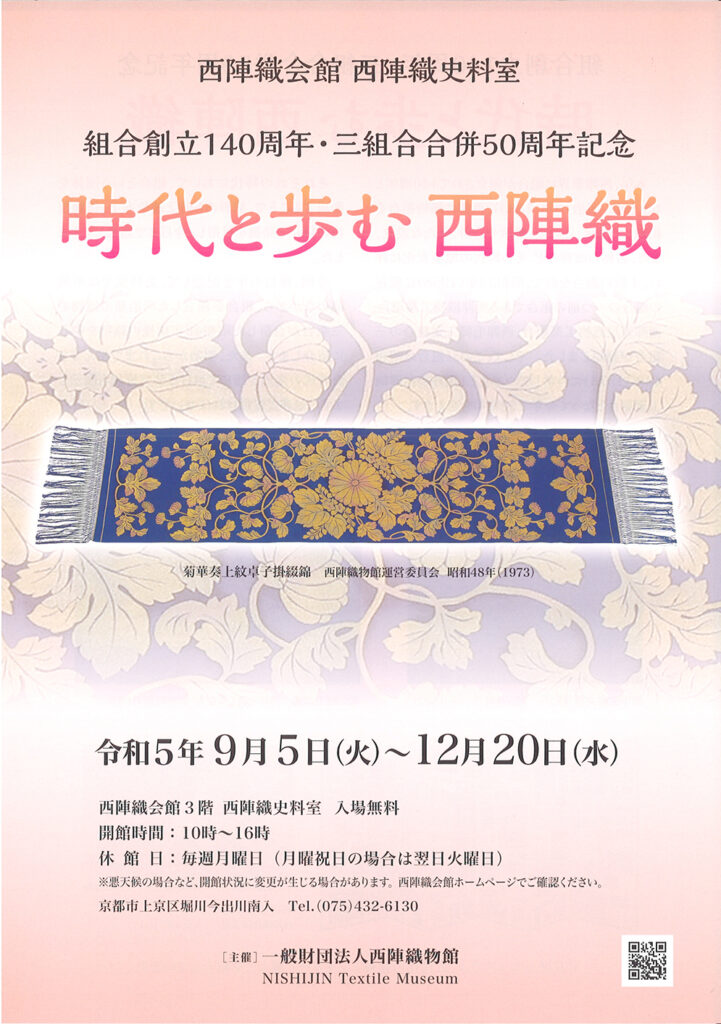 This year marks the 140th anniversary of the establishment of an association in the Nishijin industry. In 1883, a textile cooperative was organized in the Nishijin area, and after a dozen or so cooperatives were formed in response to changes in the environment of the times, the Nishijin Textile Industry Association, Nishijin Woven Fabric Industry Association, and Nishijin Wool Textile Industry Association were established in 1958, one before the current cooperative. These three unions merged in 1973 to form the current Nishijin Textile Industry Association, which is celebrating its 50th anniversary this year.
 To commemorate this milestone year, the archives will introduce textiles from the Meiji period when the association was founded and textiles from around 1973, the year the three associations merged, from the collection. Also on display will be a pasteboard folding screen, which will give visitors a sense of the changes that have taken place since the Meiji era. We hope you will enjoy the exhibition.