On the 3rd floor of Nishijin Textile Center, a Kimono show is presented at an hourly basis. You can enjoy the gorgeous and beauty of Nishijin through the Kimono show here.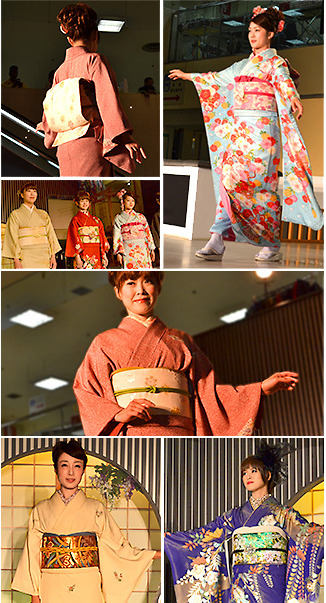 Handweaving Demonstration (2F)
You can enjoy watching handweaving, demonstrated by a traditional craftsman. In addition, you can see the weaving style, called Nishijin Tsumekaki Hon Tsuzurebata, which is a method of weaving by gathering the stitches by finger nail. It is a highly-skilled technique.