Creative Experience (Reservation Required)
We have 50 mini handlooms. You can weave a table center cloth (approx. 20cm x 30cm in size). After completing your project, you can take it home with you as a souvenir. ※ Final acceptance at 4:30pm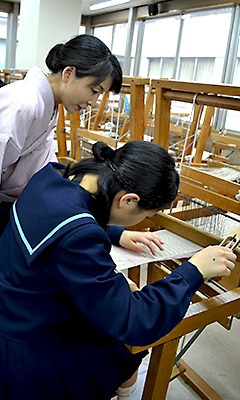 5th Grade students and above
General 2,000 Yen (groups 1,800 Yen / person)
Students 1,700 Yen (groups 1,530 Yen / person)
※ Group rates apply for a party of 15 or more people.
Make your own original handwoven scarf with domestically produced pure silk threads. Silk scarf, approx. 20cm x 180 in size. It can be worn during both in the summer to stay cool, and in winter to keep warm; a perfect gift for your friends or family. ※ Final acceptance at 2:00pm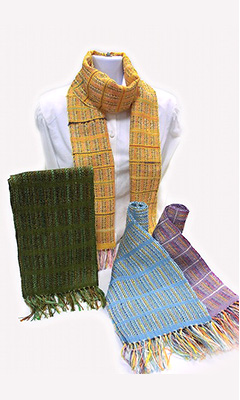 Junior high school students and above
General 6,000 Yen (No tax)
Students 5,000 Yen (No tax)
Cocoon Crafting Experience
Enjoy this simple crafting experience working with domestically grown cocoons. You can make cute animals, mascots, accessories, etc. Recommended as a great way to engage in a challenging assignment during your summer vacation. ※ Final acceptance at 5:00pm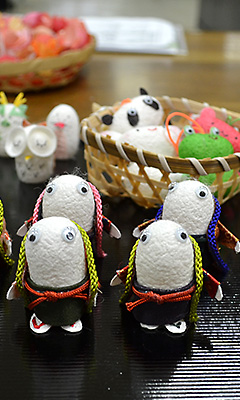 5th Grade students and above Small children can experience together with their parents.
We will recruit participants at events.
Use Nishijin's Kireji woven fabric and templates to create items such as tote bags, hats, Sukiya (traditionally to carry tea ceremony utensils) pouch, and others. Beginners are welcome too. You also have the option to make an authentic Amami Oshima Tsumugi, using Kireji fabric. ※ Final acceptance at 3:00pm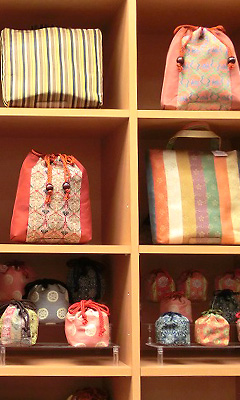 Bag, Hat, Sukiya Pouch, Cloth Bag, or Purse.
Junior high school students and above
Around 3 people at a time
90 minutes, 3,200 Yen~ (It will vary depending the project.)
actual price (It will vary depending on the project.)